WIFS Northeast Florida invites you to join us for Lunch!  
Click here to REGISTER: https://wifs051314.eventbrite.com
Tuesday, May 13, 2014
11:30am           Sign-in & Networking
12:00-1:00pm          Program/Lunch
Bold City Grill/Sheraton-Southside
This class will provide 1 hour of CE for CFPs and CPAs and will start promptly at 12pm.  Be sure to arrive early.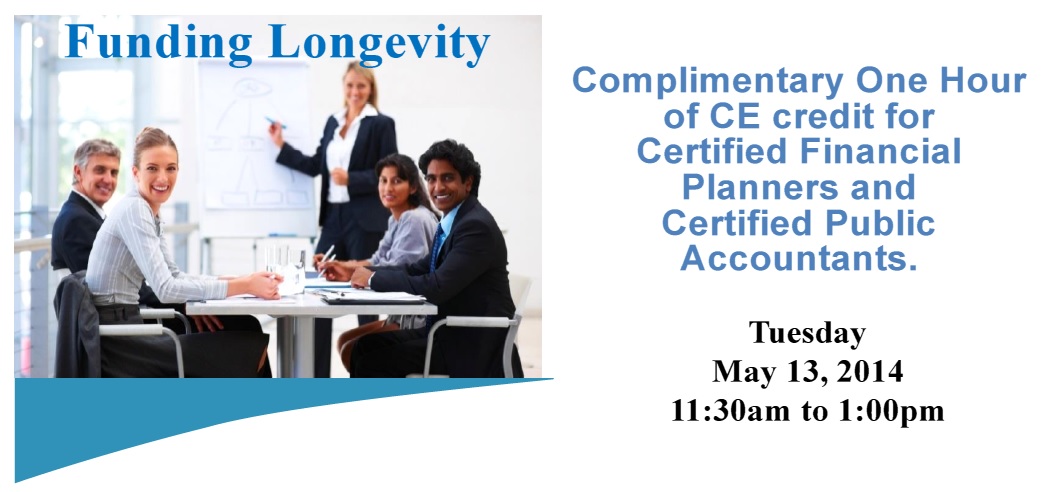 "Incorporating Housing Wealth in Retirement Distribution Income Streams"
Security 1 Lending will provide you with the tools and knowledge to reduce the risk and the fear of running out of money in retirement. The New Home Equity Conversion Mortgage fee structure is now similar to traditional mortgages.
The Tool: The NEW HECM
About the speaker: Shelley Giordano is a Certified CE Instructor for the American CE Institute. She is also the chair of Funding Longevity task force and Security1 Lending.