WIFS Northeast Florida invites you to join us for Breakfast!
  Tuesday November 11, 2014
7:30am Sign-in & Networking
8:00-9:00am Program/Breakfast
PLEASE NOTE OUR NEW LOCATION: Hotel Indigo
  There will be an extra $5.00 charge for registration at the door, so those interested in attending are encouraged to register in advance at: https://wifs111114.eventbrite.com
"You can, too, write better than that!
….and make your memos & letters more than mush."
Skills for Effective Writing…Getting your Message across Clearly and Concisely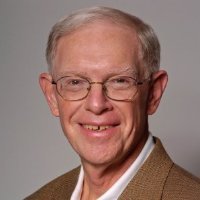 Charles "Chuck" Day, Jr.
Experienced, award-winning writer, editor, author, speech writer
 Writer, editor and author. Co-author of "The Making of the Super Bowl" and "Unreasonable Leadership." Also collaborated with former U.S. Labor Secretary W.J. Usery on his memoirs in 2006-07.  Has been teaching at the University of North Florida since 1999.
THANK YOU TO OUR GENEROUS SPONSOR:
Lorraine Dorsa, FCA, MAAA, MSPA, EA, CEBS
with Aegis Pension Services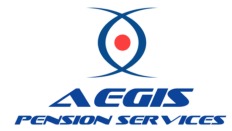 Chuck is president of SearchWrite Inc., which provides editorial and communications services for clients nationwide. Day's career as an award-winning author, journalist, editor and speaker now spans more than 45 years.  Since January 1999, he has been an Adjunct Professor at the University of North Florida.
Day's books include: The Making of the Super Bowl with late NFL Executive Director Don Weiss; Unreasonable Leadership, a collaboration with Acosta, Inc. Executive Chairman and former CEO Gary Chartrand; a history of Ring Power Corp., which celebrated its 50th anniversary in 2012; and Jacksonville Football History, which recounts the city's 14-year quest for the NFL.  Book No. 6 is now under construction.  In 2006 and '07, Day helped former U.S. Labor Secretary W.J. Usery with his memoirs.
An Ohio native, Chuck and his wife Judy moved to Ponte Vedra Beach in late 1997.  He launched  SearchWrite in May 1999.
Before moving to Ponte Vedra Beach, Day enjoyed a distinguished career as a journalist and magazine editor.  He spent more than 18 years with IndustryWeek, including six as its Editor-in-Chief.  During his tenure, Day explored executive strategies with such CEOs as GE's Jack Welch and Goodyear's Stan Gault, and examined the ideas of leading management consultants such as Peter Drucker and Tom Peters.
Chuck began his career as a Cleveland Press sportswriter in 1969. He was in Cleveland Stadium when ABC's Monday Night Football debuted in September 1970, and spent 22 seasons helping network TV and radio crews produce pro football games in Cleveland.
A Rotarian since late 1973, Chuck has served as president of two Clubs, including Ponte Vedra Beach Rotary in 2004-05.  He is also a multiple Paul Harris Fellow of Rotary International.
Day served as a member of the Lakewood, Ohio, Board of Education for 16 years.  In 1988 the Ohio School Boards Association named him one of the state's top five school board members.   He and Judy have two grown children, and one grandson.